Looping Sheep
A downloadable game for Windows
Puzzle Platformer with Timeloops
Looping Sheep is a puzzle platformer game made in 4 days during a gamejam.

In this puzzle game you will play as 4 sheeps in 4 different timeloops.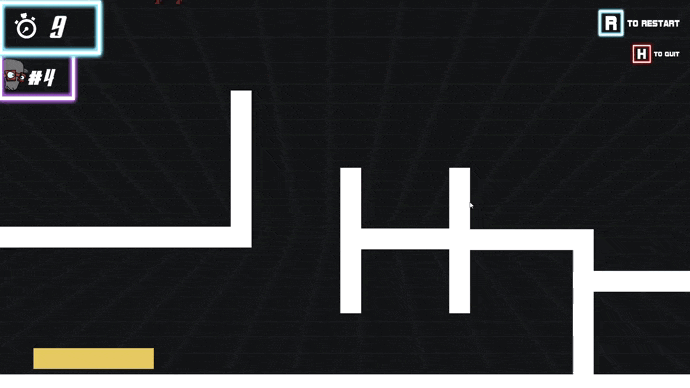 Every 10 seconds you will control a sheep to solve a platform puzzle, at the end of the loop,
you play as a new sheep but remember that the first one is going to redo the path you did before.
Use your 4 sheeps to join the yellow platform, try to have 3 sheeps in that zone to win 3 stars !
Features

4 sheeps to control !

4 time loops to solve the puzzle !

Collect 3 stars at each level !

8 different levels to complete !

Meeeeeeeh !
About Us
Game design and Programming : Arthur Joanin
Artists : Jeremy Matias Carneiro, Harold Prevost de Saint Cyr
Install instructions
1 - Unzip the folder.
2 - Open the folder.
3 - Double click on the application named "Looping-Sheep".
4 - Enjoy and MEEEEH !